Nature United is a workplace where we care about each other and know that what we do matters, and our work makes a difference.
Initiative
Statement on Diversity, Equity, Inclusion and Justice
Diversity, equity, inclusion and justice are central to achieving our conservation mission.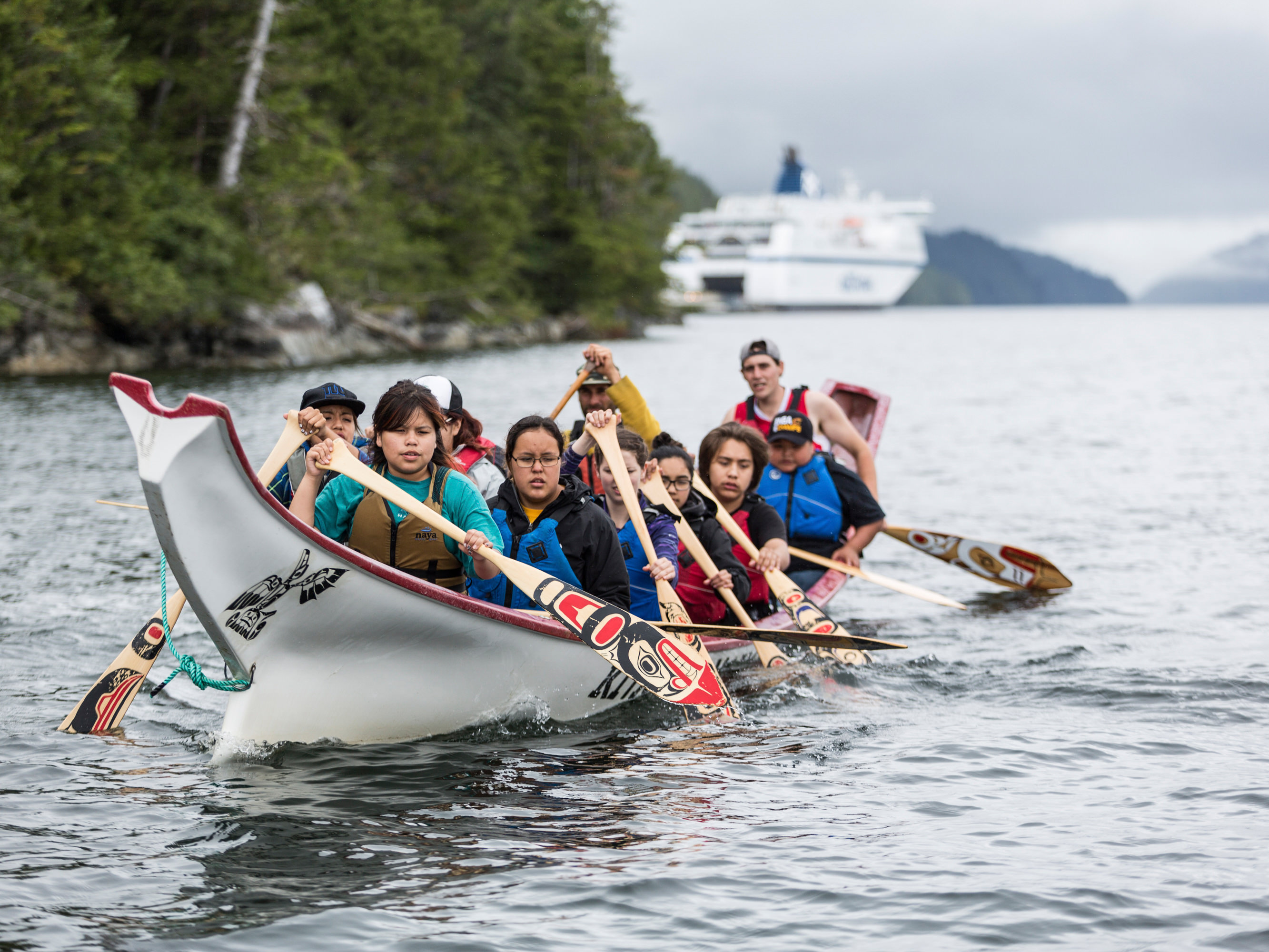 Great Bear Rainforest
Interns practice paddling a traditional canoe in the Great Bear Rainforest region of British Columbia, Canada.
©
Jason Houston
How we show up to our work
Respect and Collaboration
We respect different work styles and are mindful of this within our interactions. We assume best intentions and can disagree productively, treating each other with kindness and equality. This practice builds trust and resilience.
We come to our work knowing that recognizing and including various perspectives as we tackle complex projects, issues, and relationships makes our work better.
We use clear processes for decision making and communication that ensure they are efficient, transparent, and productive.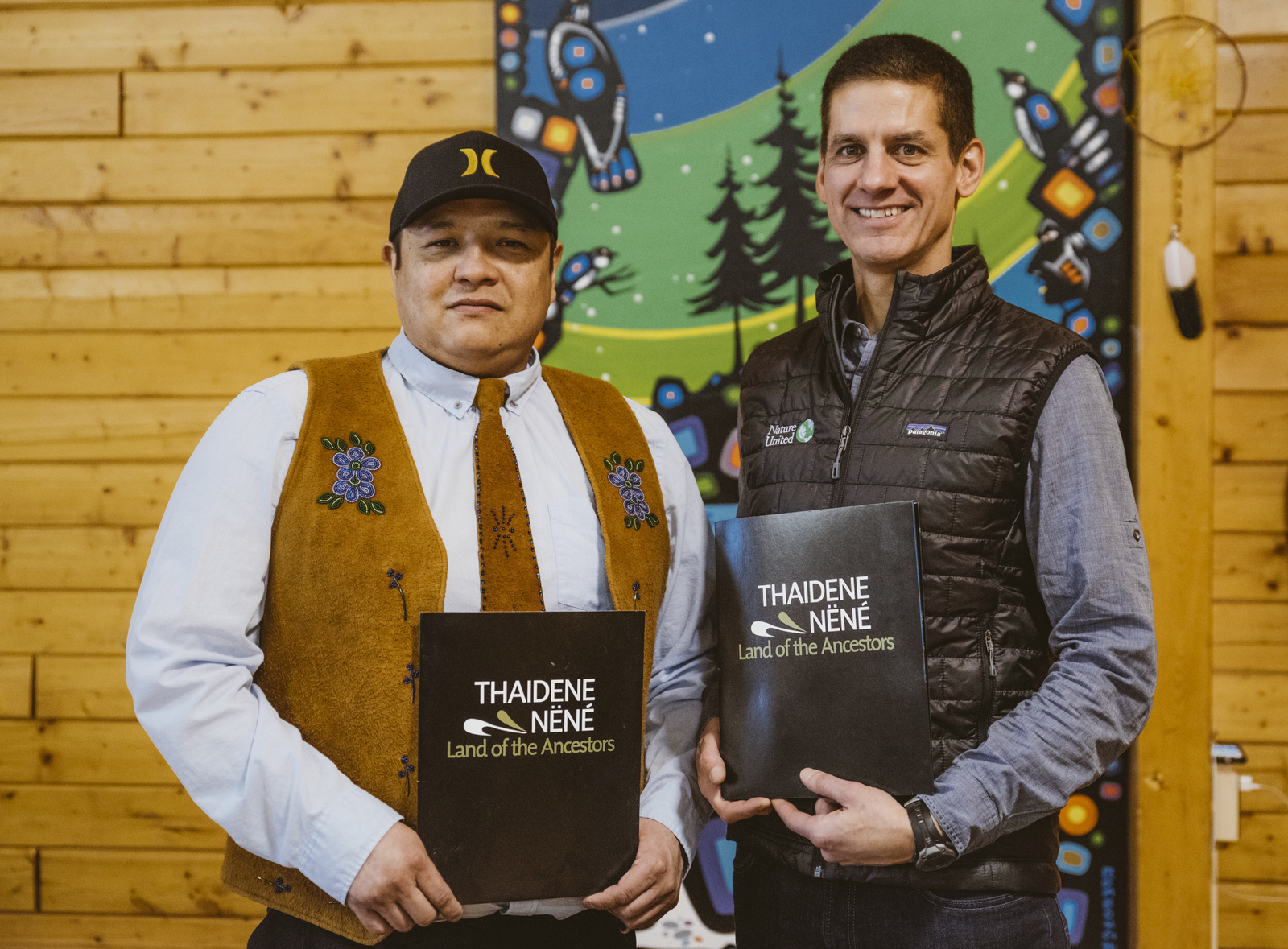 Thaidene Nëné
Łutsël K'e Dene First Nation Chief Marlowe stands with Nature United Executive Director Hadley Archer holding signed agreements that helped establish the Land of the Ancestors
©
Pat Kane
How we feel at work
Appreciation and Empowerment
We create an inclusive, supportive and fun workplace where diversity is valued, and all team members feel appreciated.
We celebrate milestones and successes to honour the long timelines of this challenging and rewarding work.
We know excellence and innovation happen only through taking thoughtful risks and being open to failure as an honest teacher.
We are a learning organization that values evidence in decision-making. When things don't go as planned, we apply our learnings and adapt.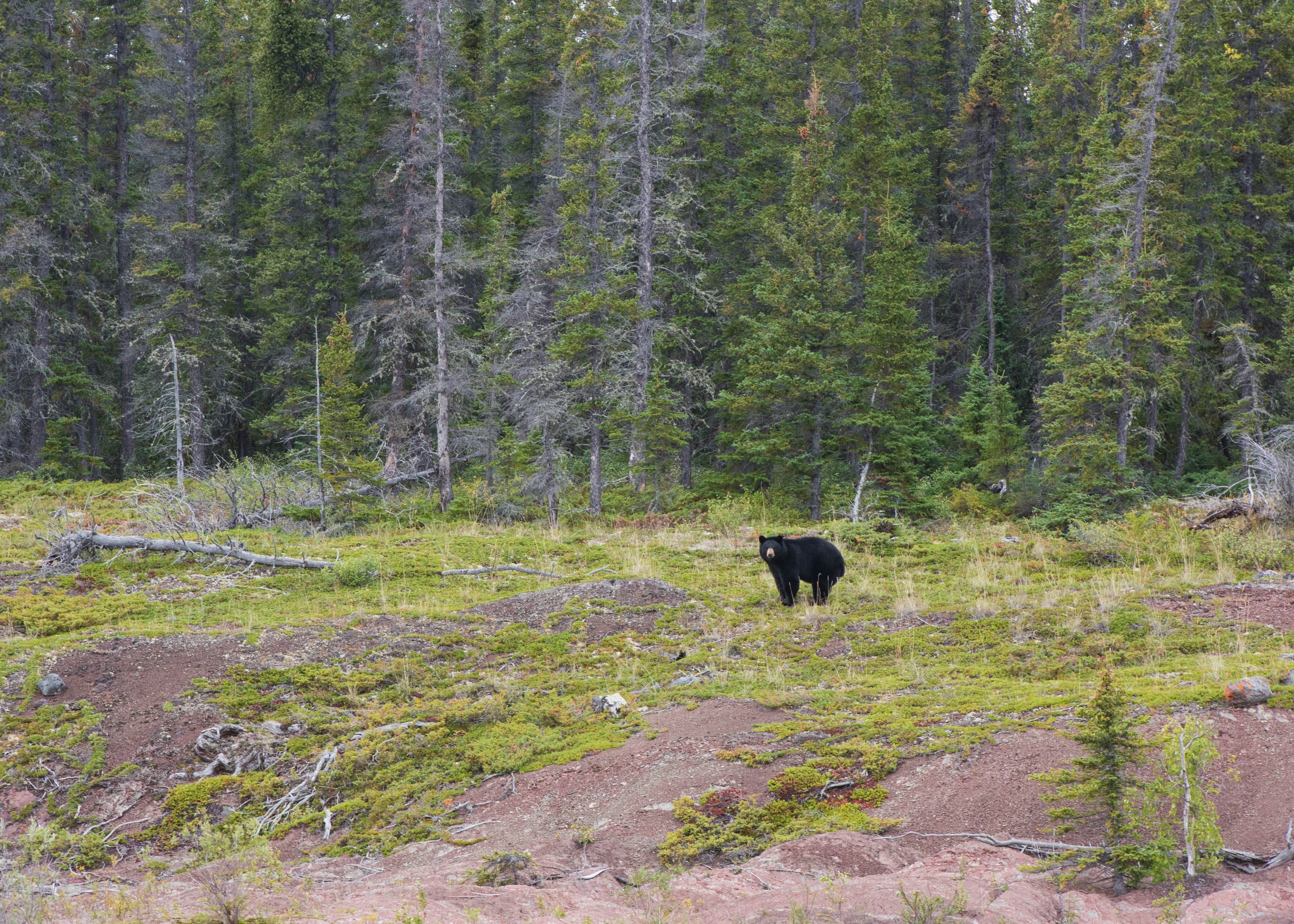 Black bear
A black bear walks through a clearing within Thaidene Nëné close to the tree line where boreal forest transitions to barrenland tundra.
©
Pat Kane
How we approach our work
Innovation and Curiosity
We feel confident to take risks, ask questions, and have room to make honest mistakes. We are empowered to make decisions, set boundaries and are actively supported in these decisions.
We value our own non-work time and that of others. This practice fosters the long-term health of staff and an environment where we bring our absolute best when we are at work.
We are curious and brave with our questions. We encourage creative ideas while being grounded in critical thinking.
We are open to different forms of knowledge and have a responsibility to deliver high-quality work that builds an evidence base for conservation and capitalizes on our collective experience and knowledge.
Our Mission
Nature United creates solutions for people and nature by building diverse partnerships to protect lands and waters and ensure nature is the foundation of healthy communities, economies and future opportunities.
Policies and Procedures
Global Code of Conduct
Our values are unified with the mission, vision, and values of our global affiliate.
Our Priorities
United as Nature and People
Our vision is for a sustainable Canada where nature is the foundation of human well-being, prosperity and opportunity for future generations.