Natural Climate Solutions will be a vital tool in achieving net-zero by 2050. By restoring, protecting and managing ecosystems around the world, nature-based solutions could provide up to 37% of the emission reductions needed globally to keep temperature increases under 2°C.
Canada is uniquely placed to lead the way. 
Thanks to its abundance of nature, net-zero commitments, and ambitious Government investments, the annual potential for Natural Climate Solutions within the next decade is impressive. Canada can reduce its greenhouse gas emissions by up to 78 Mt CO2e annually in 2030, equal to 11% of its current annual carbon emissions. 
In doing so, Canada will demonstrate to the world what is possible when governments, communities, and industry work together to unlock nature's toolbox.
But these solutions deliver value beyond environmental impact.
They can help make communities healthier and safer by contributing to soil health, cleaner water, air and food production. They can protect communities against wildfires, droughts and flooding. And they can create new jobs, stimulate local industry and contribute to economic recovery. The environmental, social and economic benefits are all huge – and they are measurable. 
Unlocking the full potential of Natural Climate Solutions now could inspire other countries to do the same.
Momentum is growing. In March 2022, the Canadian Government launched a number of pathways as part of the 2030 Emissions Reduction Plan, the goal of which is to reduce emissions by 40% to 45% below 2005 levels by 2030. As part of this, $4 billion has been invested in Natural Climate Solutions in Canada, in addition to over $1 billion set aside to support nature-based solutions in developing countries over the next five years. This signals a decisive commitment to accelerating progress to support emission reductions, both now and in the years to come. 

Senior conservation scientist Ronnie Drever explains: "In Canada, nature-based solutions offer near-term and longer-term results. We can protect ecosystems in areas at risk in the near term to prevent further damage, and implement forest management techniques with Indigenous leadership for mid-term results, yielding mitigation potential from now across the full 7 years to 2030 and beyond to our net zero target."
Now, we need to build partnerships to show the world how to implement Natural Climate Solutions equitably and effectively.
For us to realize the potential and opportunities that nature-based solutions can offer, we need close collaboration between all levels of Government, the private sector, non-profit organizations and Indigenous communities. By working together, we can share knowledge with each other, collectively invest in further research and advance reconciliation efforts.
Crucial to all of this will be meaningful corporate commitments and greater industry accountability. We urgently need to see commitments to decarbonization,
shifts to more sustainable supply chains, and bold investments in nature-based solutions. 
But none of this can happen without strong political will. Designing the right policy solutions is vital in order to incentivize and motivate a huge range of actors to radically change their practices to help facilitate greater adoption of Natural Climate Solutions. 
From forests to peatlands to grasslands and agricultural lands, across Canada, the pathways are plentiful.
"Alberta is the capital of ecosystem conversion in grasslands but also in forests" says Drever.. Ecosystem protection is a great option for Natural Climate Solutions, and provincially there are large opportunities to make meaningful progress against Canada's emission targets."
The benefits and opportunities are clear. But how do we go about achieving them? Whether it is grassland environments in the Prairies or our vast intact forests, Canada's extensive and diverse ecosystems offer ample opportunity for nature-based solutions that can showcase what's possible in these landscapes globally.
Research led by Nature United in 2021, identified 24 different pathways—or actions— that can be deployed to meaningfully benefit the planet and its people. Each of the pathways demonstrate strong mitigation potential in supporting our net zero by 2050 target, while benefiting healthy communities and thriving economies on a national scale.
Case Study: Great Bear Rainforest
The improved management of forests is one of Canada's biggest opportunities. The Great Bear Rainforest is a successful example of a project that is benefiting communities in coastal BC, while simultaneously protecting old-growth forests.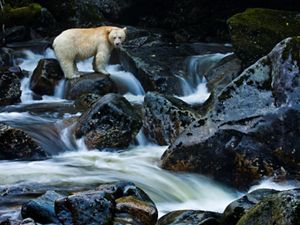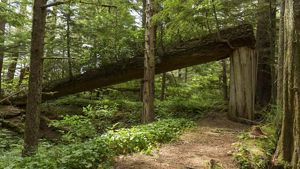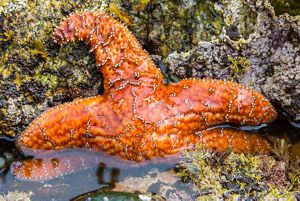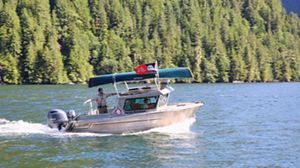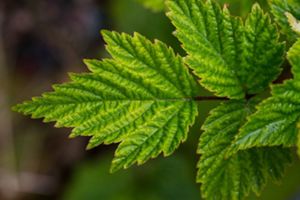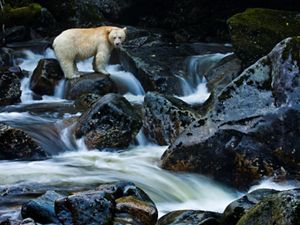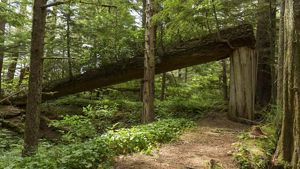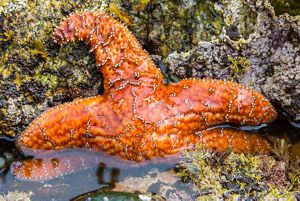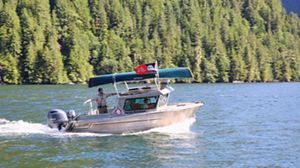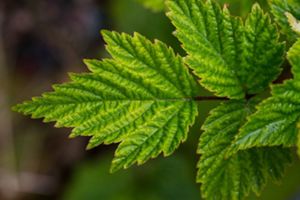 In 2006, Haida Gwaii, the First Nations management authority, signed the Great Bear Rainforest Agreement with First Nations and provincial governments. The agreement resulted in the protection of 7.4 million acres (3 million hectares) of rainforest. An additional 10.8 million acres (4.4 million hectares) are now managed according to some of the most stringent forestry rules and regulations in the world. 
With stewardship offices in each Nation, Indigenous Guardians throughout the region, and community-led, on-the-land youth programs that uphold and invest in Indigenous rights, the benefits of this agreement radiate far beyond conservation outcomes.
The world is at a turning point in history. This is Canada's chance to lead the way.
As countries work to meet the targets set out in the Paris Agreement to keep global warming to no more than 1.5°C, more Natural Climate Solutions need to be actioned.
But implementing them will require collaboration and courageous changes to the status quo. Canada can and should lead the way.
That's why, over the next decade, Nature United is working with Indigenous communities, all levels of Government and all industry sectors to accelerate the investment and adoption of the Natural Climate Solutions that have been in nature's toolbox all along. 
Join us on our mission to recognize nature as a powerful tool in our fight against climate change.
Sign up for monthly updates on how to support a thriving, sustainable economy not only for Canada, but for the world.